You want to regroup all your documents for a property in one place? Here's how to import your own file on a property profile.
1. By using the Quick seach, or by going through your transactions, go into the property profile you wish to import some documents.
2. At the top of the page, click Import.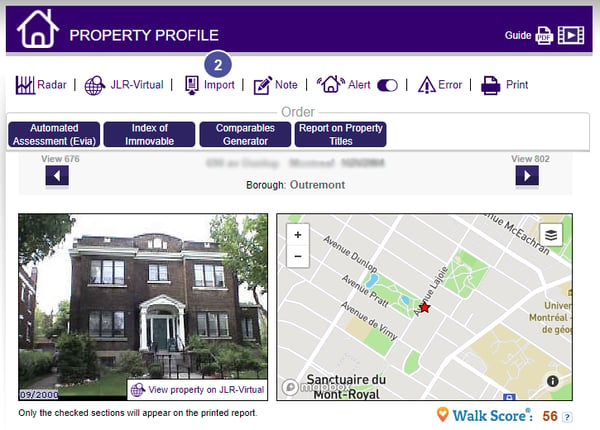 3. Follow the steps to select your file. Accepted formats are: jpg, jpeg, gif, bmp, txt, doc, pdf, rtf, xls, xlsx, cvs, ppt, pptx, ppm.

4. Once your documents uploaded, you can find them at the bottom of the property profile. A folder named with the address of the property will be also created in your documents, including the files you just uploaded and all the reports previously ordered for that profile.
Note: the documents you import in JLR are only accessible to you.