evolution in housing accessibility in quebec and regional trends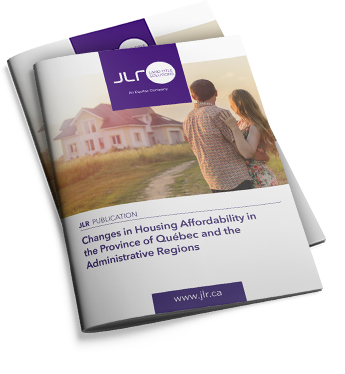 ABOUT THIS PUBLICATION
The Housing Accessibility (HA) Index allows the analysis of the evolution of the real estate market according to the mortgage payment cost for the purchase of a single-family home at the median price compared to the salaries. Discover the evolution of the HA Index for Quebec and its regions to analyze the health of the real estate market.
The statistics come from records compiled by JLR from the Quebec Land Register.
FILL THIS FORM
to receive the publication by email
96.2
Housing accessibility index (ha) IN april 2018
-5%
decrease in the ha index compared to April 2017
MONTREAL
rEgion the least affordable according to ha index
GASPÉSIE
îlES-DE-LA-MADELEINE REGION THE MOST AFFORDABLE
why download this publication?
To be informed on the Quebec real estate market trends.
To convey the right information to your customers.
To help you make the right decisions.
To get accurate, complete and reliable data.
Get the publication