Condominium Resales
For Units Bought in 2015-2016 and Resold Before Dec. 31st 2019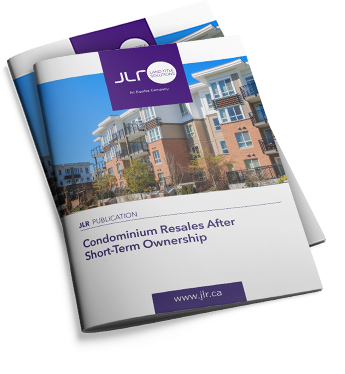 ABOUT THIS PUBLICATION
Owners who resell their condominiums after a short period of time sometimes manage to obtain a higher price than the one paid for the purchase. However, others can be forced to resell their property at a lower price. This report presents a portrait of the condominium resale market for households that bought a unit in 2015 or 2016 and that resold it before January 1, 2019.
The statistics come from records compiled by JLR from the Quebec Land Register.
Fill out this form
to recieve the document by email
11%
of Condos Bought in 2015 or 2016 Were Resold Before December 31,2018
5,2%
Median Gain Between the Resale and the Purchase Price
26%
of Resales Were Made at a Price Equal or Lower than the One Paid When First Bought
+6,1%
Median Price Variation of Condominium Resales in the Montreal CMA
Why Download This Publication
To be informed on the Quebec real estate market trends
To convey the right information to your customers.
To help you make the right decisions.
To get accurate, complete and reliable data.
Get the publication