Impacts of the pandemic on the mobility of buyers from the Montréal CMA
From august 2020 to April 2021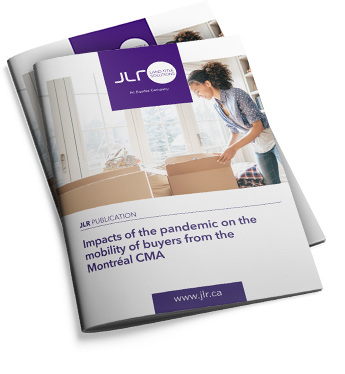 ABOUT THIS PUBLICATION
The pandemic has changed the needs in terms of housing and space for several households. Demand for single-family homes has exploded which, in return, influenced the rise in prices in the Province. But what was the proportion of buyers coming from the Montréal CMA? Are these purchasers really more present in regional area than before? If so, which areas were the most attractive to them? Download our free publication to get answers to these questions and much more!
Fill out this form
to recieve the document by email
+5
percentage points, increase in the proportion of purchases by Montrealers in regions since the pandemic
+73% to +173%
Growth of buyers from Montreal in regions, compared to the period of August 2019 to April 2020
$85,000
Gap between the median price paid by Montrealers and other buyers in Estrie
20%
of buyers in Maurice came from the Montreal CMA, compared to 10 % in the prepandemic period
Why Download This Publication
To be informed on the Quebec real estate market trends
To convey the right information to your customers.
To help you make the right decisions
To get accurate, complete and reliable data.
Get the publication