Report on the Market for Private Senior's Residences
September 2019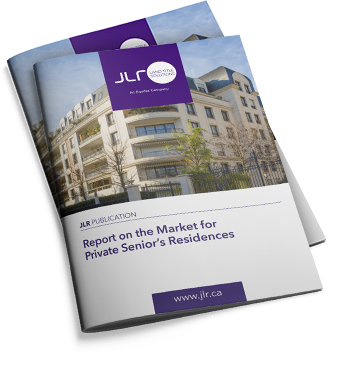 ABOUT THIS PUBLICATION
The aging of the population is an important issue in Quebec. The Private Seniors' Residences sector is already preparing for the arrival of the next generation. In this study, you will learn about the current state of the retirement home market in Quebec as well as the provincial and regional perspectives.
The data was compiled by JLR from the publication of the Quebec Ministry of Health and Social Services.
Fill out this form
to recieve the document by email
133,008
private seniors' rental units are available in Quebec
600,000
Rental Units need to be built by 2029
1,768
Private Seniors' Residences exist in Quebec
29,7 %
of People Who Are 85 Years Old or More Are Living in a Residence
Why Download This Publication
To be informed on the Quebec real estate market trends
To convey the right information to your customers.
To help you make the right decisions.
To get accurate, complete and reliable data.
Get the publication