2020 Real Estate Forecast
Province of Quebec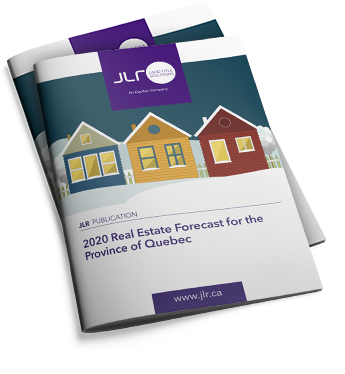 ABOUT THIS PUBLICATION
What should you expect for the real estate market in 2020? In this report, find out what the outlook for Quebec's real estate market is for next year. Demographics, labour, interest rates, new constructions and many other elements are considered in this publication.
Fill out this form
to recieve the document by email
32,000
New Households are expected in 2020 according to l'Institut de la Statistique du Québec
STRONG
Growth of the Real Estate Market is Expected in Montreal Compared to Other Regions
SLOWDOWN
of the Demand in Housing Expected in 2020
INCREASE
of Prices Should Be Smaller in 2020, but still present
Why Download This Publication
To be informed on the Quebec real estate market trends
To convey the right information to your customers.
To help you make the right decisions.
To get accurate, complete and reliable data.
Get the publication