Real Estate Portrait of Saint-Jerôme
From February 2017 to January 2018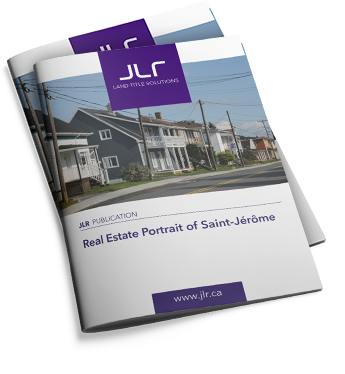 ABOUT THIS PUBLICATION
During 2018, JLR will present you the real estate market trends for the largest cities in Quebec. In this publication, you will find a find a real-estate, economic and demographic portrait of the city of Saint-Jérôme.
Fill out this form
to recieve the document by email
15%
of the Housing Stock of Saint-Jérôme are Condominiums
$227,000
Median Price of Single-Familhy Homes From Feb. 2017 to Jan. 2018
785
New Housing Starts Denoted in St-Jérôme During 2017
103
Ratio Price VS. Mun. Assessement of Single-Family Homes in 2017
Why Download This Publication
To be informed on the Quebec real estate market trends
To convey the right information to your customers.
To help you make the right decisions.
To get accurate, complete and reliable data.
Get the publication