Real Estate Portrait of the Sud-Ouest
From July 2016 to June 2017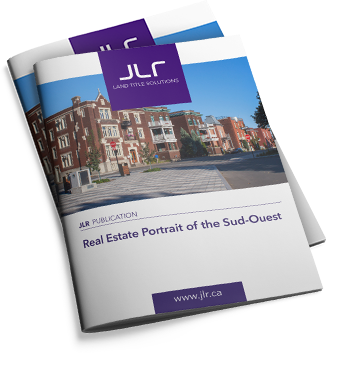 ABOUT THIS PUBLICATION
As part of the 375 anniversary of Montreal, JLR decided to establish a real estate portrait of the various cities and boroughs in the Greater Montreal area. In this study, you will find a real-estate, economic and demographic portrait of the Sud-Ouest borough.
Fill out this form
to recieve the document by email
+9,2%
Increase of Inhabitants in the Borough Since 2011
2/3
of Condos Were Built After the Year 2000
$447,000
Median Price of 2 to 5-Unit from July 2016 to June 2017
-2%
Decrease in the Median Price of Condos Over 12 Months
Why Download This Publication
To be informed on the Quebec real estate market trends
To convey the right information to your customers.
To help you make the right decisions.
To get accurate, complete and reliable data.
Get the publication