Square-Footage Pricing for Condominiums
Agglomation of Montreal - 2019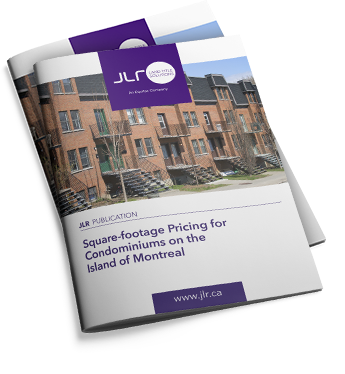 ABOUT THIS PUBLICATION
The condominium market surpasses the one of single-family homes in terms of the number of sales in the Island of Montreal. This publication analyzes the price per square footage of the condominiums according to their location in the Montreal agglomeration. Find also the evolution of the median price by square footage between 2014 and 2019.
The condominium sales were compiled by JLR from the act published by the Quebec Land Register.
Fill out this form
to recieve the document by email
+8%
Growth of the Median Price Per Square Foot for Condos Located in Montreal
$381
Median Price Per Square Foot of Condos on the Montreal Island in 2019
$539
Median Price per Square-Foot in Sud-Ouest in 2019
$192
Median Price Per Square Foot of Units Sold In Rivière-des-Prairies/Pointe-aux-Trembles
Why Download This Publication
To be informed on the Quebec real estate market trends
To convey the right information to your customers.
To help you make the right decisions.
To get accurate, complete and reliable data.
Get the publication