JLR has 1,2 milion pictures of houses in its database, so not every profile has one. However two options are available to allow you to see its appearance even if there is no picture.
Even if JLR doesn't have a picture of all the property, we offer you two different ways to access a recent view of the property using Google Maps.
JLR-Virtual :
At the top of the property profile, or in the right corner of the box where you would usually find the picture, there is a link to the ''JLR Virtual'' application. If you click on it, you will be redirected on a website page combining three applications of Google Maps that will not only allow you to see the property, but also to have a view from the sky and a map indicating its location.
Note: JLR-Virtual is available even if there is a picture to help you have a more accurate vision of the property.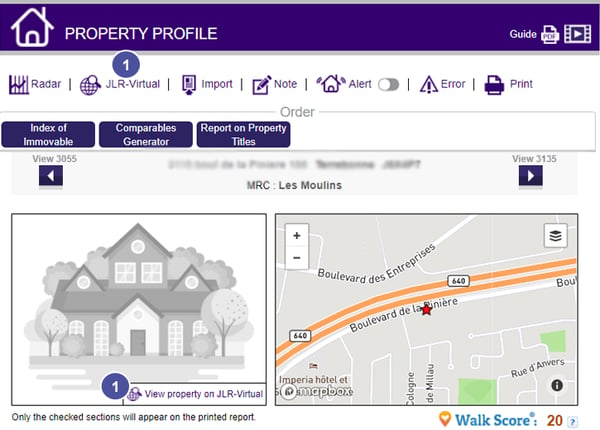 Mapbox©
On the right side of the box where you would usually find the picture of the property is a Mapbox© map, in which you can find a red star at the exact location of the property.
Click on the red star to be redirected to a view of the property on Google Street View.