How can I Find Mortgages in JLR?
Mortgages can be found in JLR via the Request Deed/Index tab, or more precisely, the order of an index of immovables.
By ordering an up-to-date index, you will get several information about the mortgage loan(s) on the property you are interested in, including:
The name of the lender
The amount of the mortgage
If the mortgage has been radiated or paid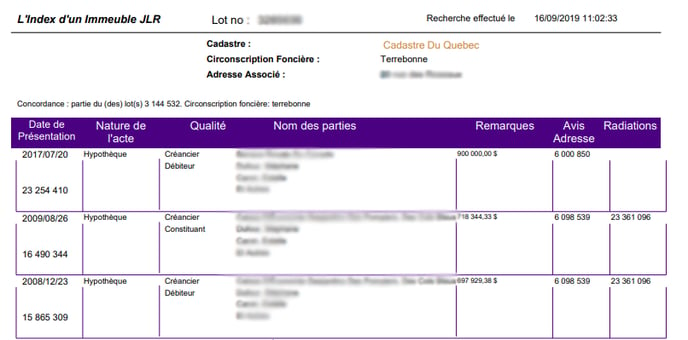 To learn more about how to order an index of immovables, read this article.