You need to order an Index of Immovable to find an act number or to update radiations on a property profile? Here's how you can order it directly from JLR.
There are two ways you can you to make your request to get an Index of Immovables from the Quebec Land Register in JLR :
Option 1: Click on Request Deed/Index in the left menu
Option 2: At the the of the property profile you wish to order this document for, click Index of Immovable located in the top menu.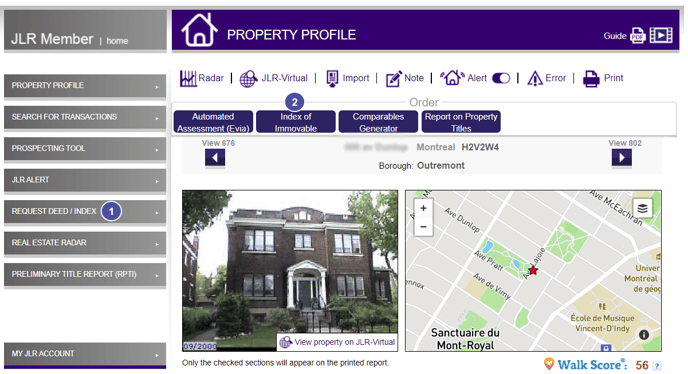 3. You will then be redirected in the Request Deed / Index tab.
Note If you get there using the property profile, the information will be automatically generated to facilitate your order.
4. If necessary, select the Registration Division, Cadastral Parish, Lot Number and/or Secondary Division.
5. Once all your criteria are established, click next.
Note: if you purchase the index of immovable during the business hours of the Quebec Land Register, then you should receive it within 20 minutes. If not, you will receive it within the next business hour. You will be notified by email when your document is available in JLR.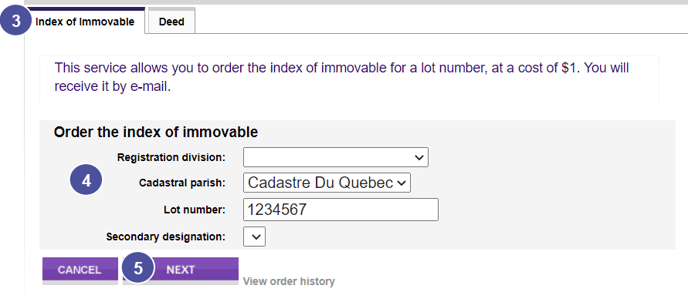 Once you receive your Index, you can find it in three differente places:
In the View Order History link, available in the Request Deed/index tab
In the section My documents in JLR
At the bottom of the property profile