1. Go to your Summary of all sector whether by clicking on the call-to-action in your e-mail or via the JLR platform.
2. From there you all your alerts will be displayed from the most recent to least recent. You can use the Sort by date drop down menu to find a transaction that happened some time ago quickly.
3. Click on the loop icon to consult the transactions.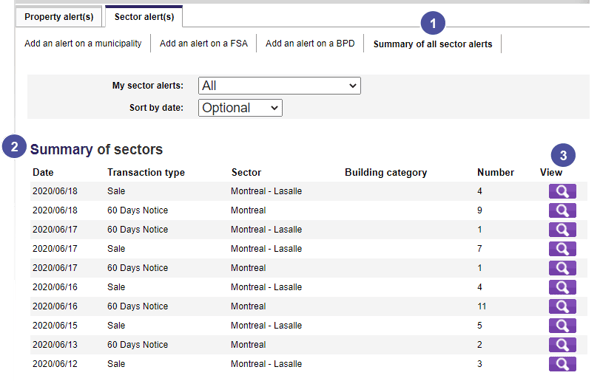 4. Accept the fees or deduction to your monthly plans. The number of transaction per alert is indicated in the column Number in the Summary.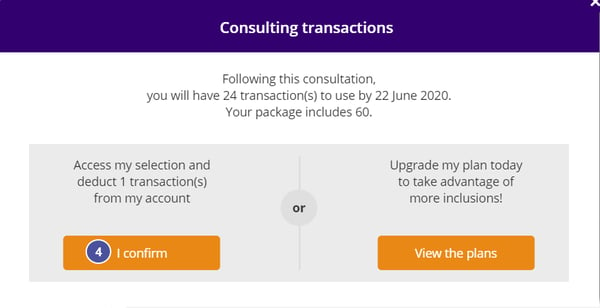 5. You will then be redirected into Create Report section, to create a PDF Report of your transactions. There you will get more information on each property and transactions involved in your area, including the address, the amount of the transaction, the names of the parties involved in the transaction and more.
6. Click View Map to see the loctation of your properties in your area.
7. At this stage, you can also download the deed of the transaction to get more information by clicking on the icon. To download all the deeds in one click, select Download Selected.
Note: if a dollar sign appear on the deed icon, it means that you will have to order it from the Quebec Land Register. You can do this using JLR at the cost of 1$, which is the same cost than that of the Land Register..
8. Check the boxes of the transactions you want to include in your report.
9. When you are done with your selection, click Create Report to generate the PDF. A copy of it will be saved in your documents, in the file named Reports.