JLR, a powerful tool for real estate brokers
Unique solutions, developed with data from the Quebec Land Register, to facilitate the daily life of real estate brokers.
The JLR platform will help you :
Access the real estate information from the Quebec Land Register in a centralized database
Use the real estate data to fill out your files rapidly
and to perform your due diligence
Reduce your search time to focus your attention on what counts: your clients

Find properties with a potential for resale and access tools to contact leads in your area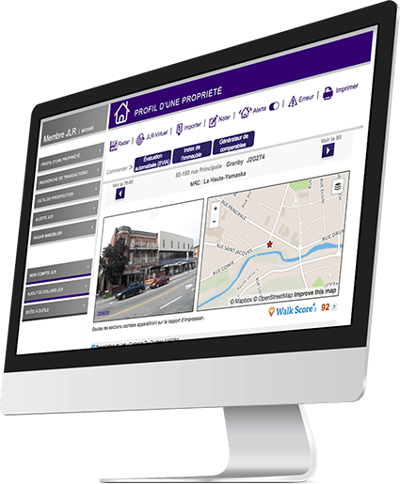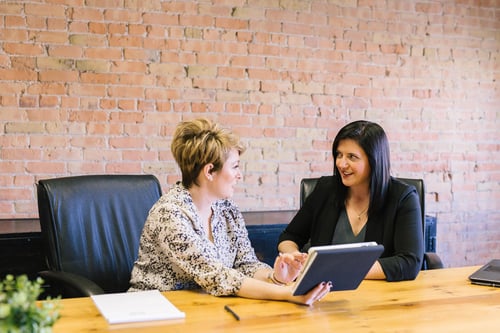 How can JLR help me as a real estate broker
Here's a testimony from Sylvie Lafrenière, real estate broker at RE/MAX, Agence Action, a french-speaking JLR client
JLR allows me to identify the owner of a real estate asset and to access the historic of the property in a few clicks. Before, I had to go to the Land Register sorting the information through big binders, but now we have access to it online with JLR. In JLR, I not only use the historic of a property, but also the comparables generator to help estimate the market value of a property. I also can easily download the various sale deeds so I can gain in efficiency.
JLR features that are useful to real estate brokers
Features developed to help real estate brokers perform better

Are you a self-employed broker?
Subscribe to one of our monthly plans, with inclusions
adapted specifically for OACIQ members

Are you part of a real estate agency?
Ask your director if your agency allows you to benefit
a monthly corporate discount on a plan.*
**available only to agencies who entered into a corporate agreement with JLR.
PROPEL YOUR CAREER IN REAL ESTATE !
Propel your career in real estate with the help of JLR features developed specially for real estate professionals since 1986 !